Since I needed another huge project, I'm adding another one to the list: new build.
Bryan and I are building a house.
This has been a plan in progress for a little while, so I'm excited to share that we're making some real progress.
We've been working with an architect, the fabulous Leesa Mayfield, and we're at the stage where we are getting pricing from builders and subcontractors—so it feels REALLY real right now.
I want to chronicle the building process here for a few reasons:
So we can remember the details of the process
Writing things down helps me keep track of things and process the experience
Maybe we can help other people who are going through a new build process
OK, here we go!
How We Got Here
We had always known we wanted our next house to be a custom house. We've lived in our townhouse since we got together, and it's a great house. But there are a few things that we really wanted in our next place:
Single level living (no more stairs—for our dogs, and for our future selves)
Seclusion. We live in downtown Winchester which means we have lots of neighbors. Not necessarily a bad thing, but for our next place we want somewhere a little more quiet.
Space. Not necessarily IN the house, since we would like the smallest footprint possible, but space around us.
Open floor plan. Our downstairs is totally cut up, so we can't have a large group of people all in the kitchen or the living room. It makes get-togethers, when we have them, not super comfortable.
That's pretty hard to find here—there aren't a lot of single-level homes in the area, and we didn't find one we liked enough to make the move.
And we always liked the idea of building a custom home. So it was time to find some land.
Buying Land
So we were looking at land, and not really finding anything that we loved. Everything was either too far away from town or didn't seem like it would be a good spot.
Then, in November, I was looking on Zillow and some new lots popped up. They were close to town, were fairly large (between 2-3 acres) and seemed perfect. Bryan and I went a couple of times to check them out, and we decided on a corner lot in that new development.
We ended up closing at the end of February.
We were officially land owners!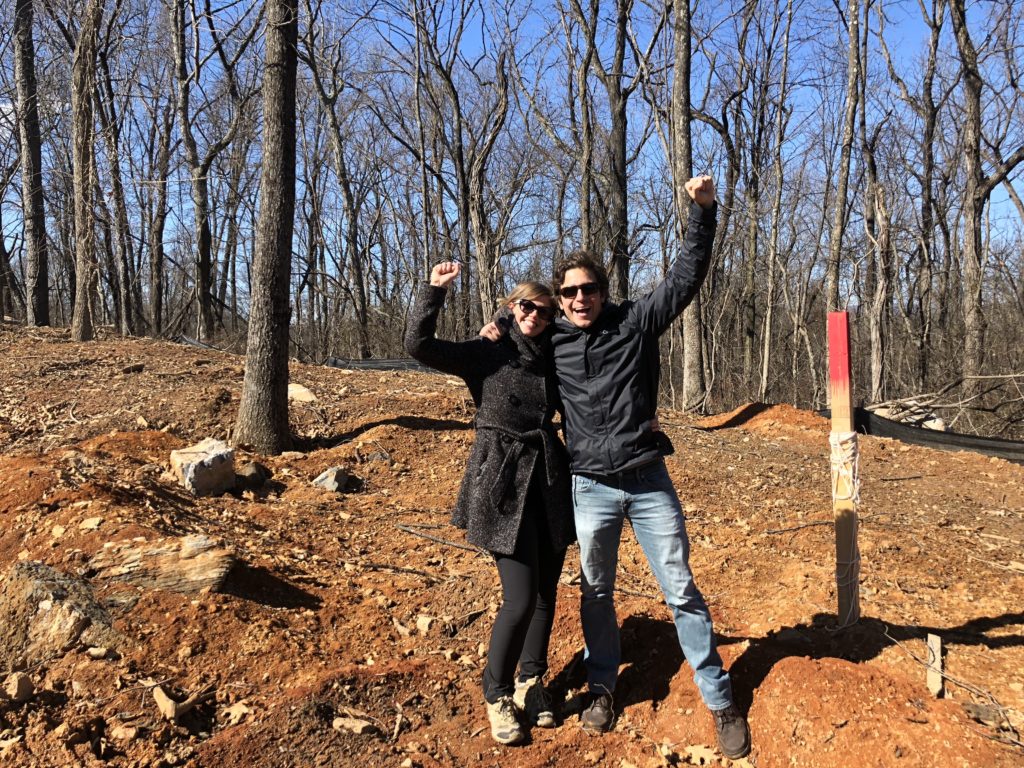 Designing the House
The next step was figuring out what our house would look like. We had initial ideas of what we liked and didn't like. You can check out my Pinterest board for an idea of the styles we like.
We had to find someone who could take our initial ideas and then incorporate them into an actual design. A couple of local friends recommended Leesa Mayfield Architecture, and we were very impressed when we met Leesa, so we hired her!
During our first meeting, we showed Leesa our inspirations and ideas and talked to her about our vision for the house
Then, we arranged a site visit so they could see where we wanted to position the house.
After that, Leesa put together some initial drawings with various options for the floor plan, elevations, and overall layout of the house. From those options we pieced together what we wanted the final result to look like.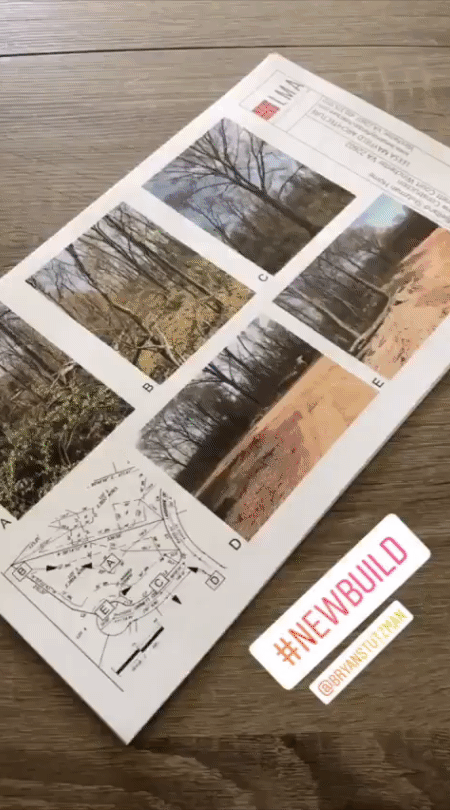 Then Leesa and Kerri Ann compiled all that input and drafted the plans to provide us a pricing set, which is a set of plans that has enough detail to get quotes from subcontractors, but aren't blueprints.
Once we get everything priced out, then we'll have Leesa move forward with drafting the blueprints.
What's Next for Our New Build
I'm currently still in the process of collecting information for subcontractors and getting our plans out to them for them to give us estimates. This is how I'm doing it:
I have a spreadsheet of all the tasks I need (e.g. framing, concrete) and space for me to note names, phone numbers, and email addresses of potential subcontractors. I also have columns dedicated to communication notes (like when I last spoke with someone or sent an email) so I can stay on top of communication.
The goal is to get quotes for each task from 3 different subcontractors.
I also have a spreadsheet for all the decisions we have to make about materials and supplies, like appliances, siding, windows, light fixtures, outlet covers… Bryan and I will go through them, line by line, figure out the style we like, then source them and price them. When we're ready to start buying I'll add in notes about the purchase (like dates, etc.)
Here's the schedule, for anyone wondering, of how the new build will progress (as planned, anyway—I know to expect complications!)

If you want to get updated on this new project, subscribe to the newsletter. 🙂