I've always been a sort of collector of inspirational quotes. When I was at my parents' home in Maine for the holidays, I came across this gem, a notebook given to me by my good friend Lisa, which had quite a number of pages filled with motivational nuggets.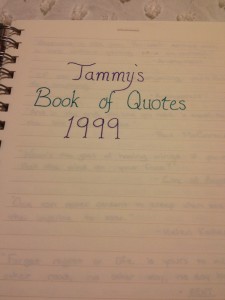 I'm not sure where I came across the following quote, the inspiration for today's post, but it was one of the many quotes that I found to be helpful around the years 1999/2000.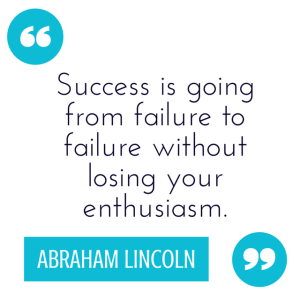 I certainly needed to be reminded of this quote this week.
The past couple of weeks have been pretty rough as a business owner; I'm at a point where I need to bring on more Spanish instructors, and am having to dedicate a lot of time to interviews and training, at a time when I hadn't expected to do so. I don't live in an area with a steady, large supply of experienced and qualified language teachers, so it was pretty devastating to lose three instructors over the course of four weeks. It's also a continuous challenge to bring people in and commit to taking classes; people are busy, over-committed, and have other things going on. I also know that winter is a particularly hard season, with inclement weather closing schools and throwing a wrench in people's schedules.
I know I shouldn't take it all personally, but every once in a while emotions get the best of me and I wonder what the heck I'm doing here.
I'm glad I came upon this quote again, because it shifts my mindset in a positive way that still keeps me grounded; I can look at all the individual ways that my ideas haven't panned out as "failures", but if I maintain that enthusiasm I have for offering language services (and I do!), then the overall experience is a success. This doesn't mean that I'm not going to continue my commitment to improvement through changes in my business' systems, but it certainly provides me motivation to continue, even through these setbacks.
What inspiration do you find helpful when you've encountered professional setbacks?I'm always looking for quotes to add to my collection!