Like most people who love to be organized, I love to-do lists. I love creating ones in Evernote, jotting tasks down on paper, and then fine-tuning them to be as specific as possible.
As I'm sure a lot of you have experienced, I was adding way too many tasks to my to-do list(s) and there was simply no way I could accomplish everything. It was happening day after day, with me adding more and more tasks and the day was still exactly the same length.
Falling short of your to-do list every day isn't necessarily the worst thing in the world to happen, but repeatedly not getting close to finishing those tasks, and feeling like it is never going to get any shorter, can have a seriously detrimental effect on overall mentality. It's basically a huge bummer to feel like your list is always getting longer instead of shorter.
So, I decided to change my overall approach to my to-do list. I incorporated the concept of only having a few priorities to accomplish each day, while also keeping a list of things I needed to do in a given week or by a deadline, as well as having a space where I could reassign tasks to the following day, and have a running list of general tasks that I needed to remember to do (which is why I write things down in the first place) but not today or this week.
I used a Google Sheet because I like how easily they sync across all my devices. Here's how it breaks down:
Sheet 1: Today's Top Priorities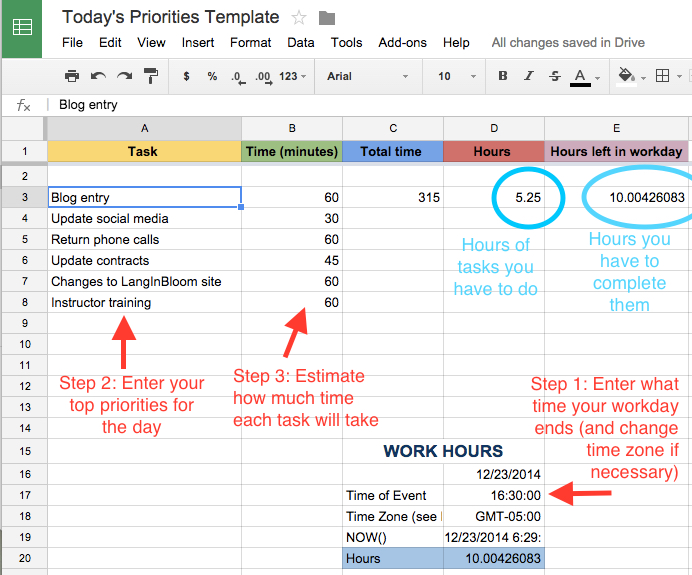 Sheet 2: Tomorrow's Tasks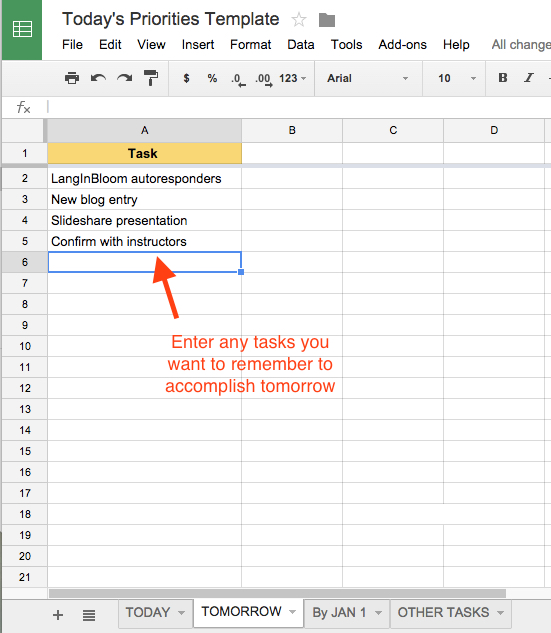 Sheet 3: Tasks to accomplish by a deadline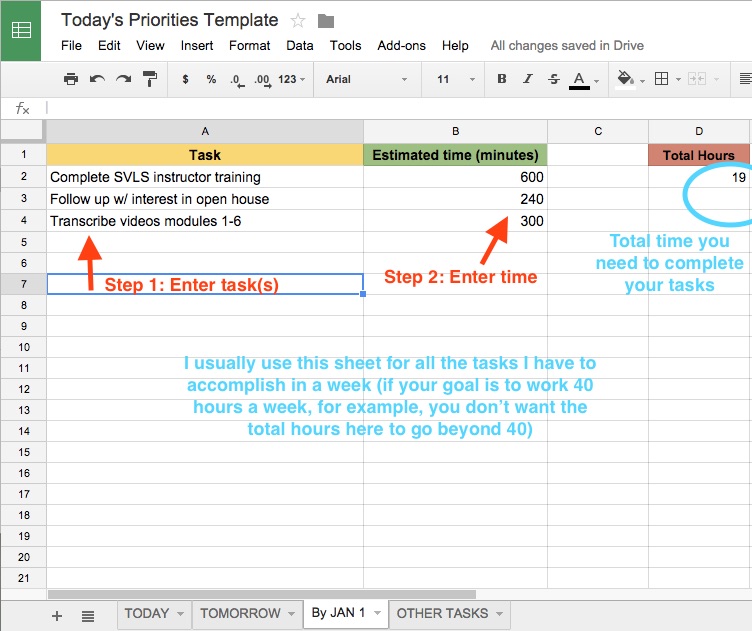 Sheet 4: Other tasks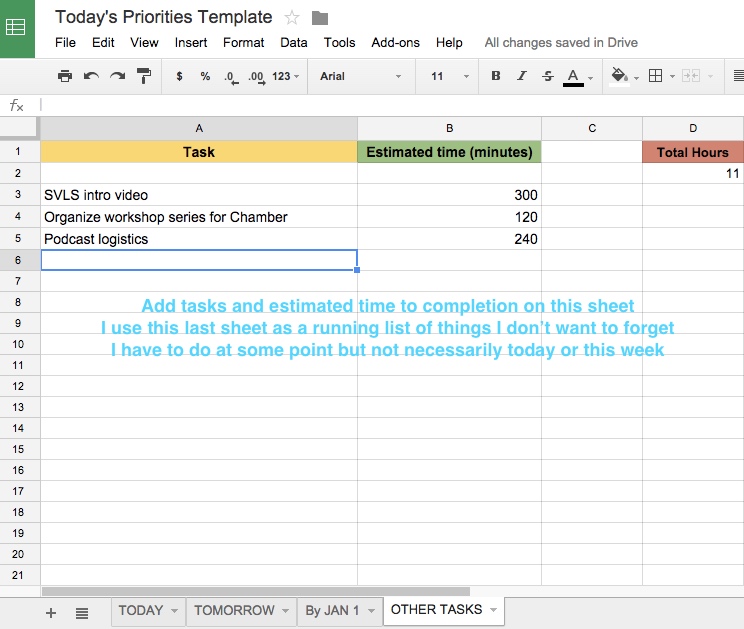 I have this tool open all the time; to make it easily accessible I have a shortcut on my desktop as well as on my dock (I'm a Mac user). Being able to see how much time I realistically have in a day/week has really changed the way I prioritize tasks and stay productive throughout the week. I hope you find it useful, too!
Want the complete template?