Please Note: This Is Not My Christmas Tree
In fact, we don't have a Christmas tree. And we haven't put one up since our first Chrismas together 5 years ago.
The tree in the picture here doesn't belong to anyone we know— it's by Evelyn on Unsplash (Unsplash is where I get a lot of the photos I post on here and elsewhere on the internet).
I love Christmas decorations but putting them up is WORK. Also, they're expensive and then you have to store them for 11 months out of the year.
I think Matt Bellassai describes it best ((and other annoying things about Christmas):
When did I become such a Grinch?
I haven't always been anti-decorations (and I would argue that I'm not so much anti as just lazy). Putting up and decorating our family's tree used to be one of my favorite traditions, as evidenced below: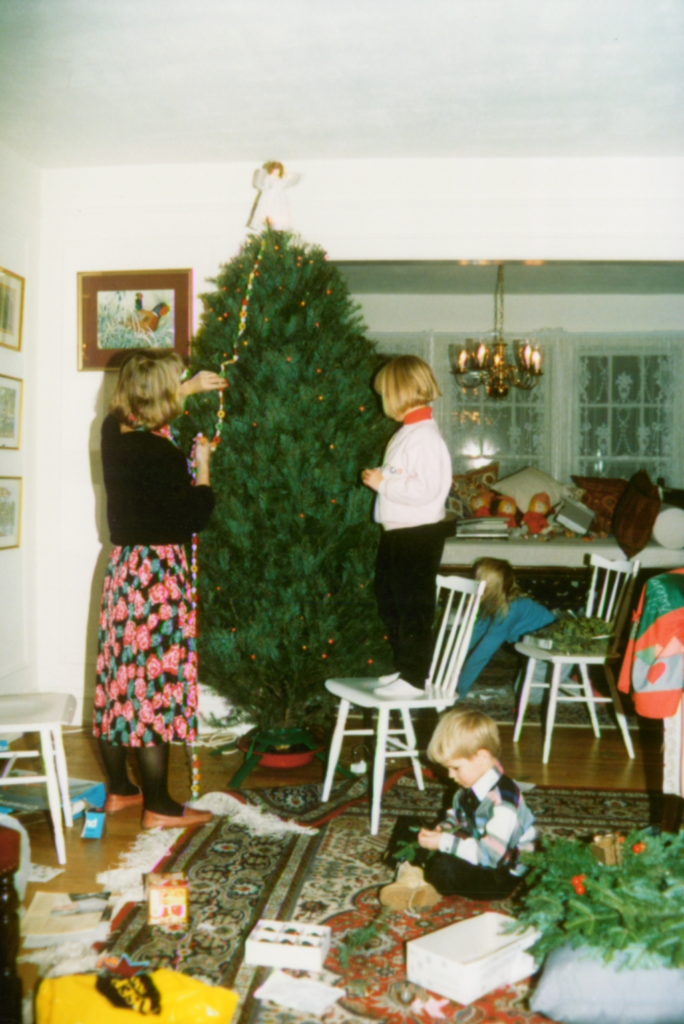 When I lived in Spain I missed having a Christmas tree, but when I moved back to the States I figured that since everyone else was putting up trees, I could get away without having one.
So here's the thing: I love pretty decorations. But I can't see us spending time anytime soon on decorating our own house, and that includes putting up a tree.
Possible solutions:
Paying someone to decorate our house for us.
Appreciate other people's pretty Christmas decorations.
I decided against option one because A) I don't even know where to look for this kind of service, and B) $$$$$$.
So, option 2 it is!
Do you have a gorgeous tree? A stunning light display? A festive tablescape? Share below. I wanna seem em all.