The Business of Language Podcast is now available in iTunes, and will soon be available on Stitcher Radio for Android. you can also listen to the podcast here on the blog! Click here to go to the episodes. 
Step 1: Click on this link and you'll get to the following page; click "View in iTunes" to open the podcast in iTunes.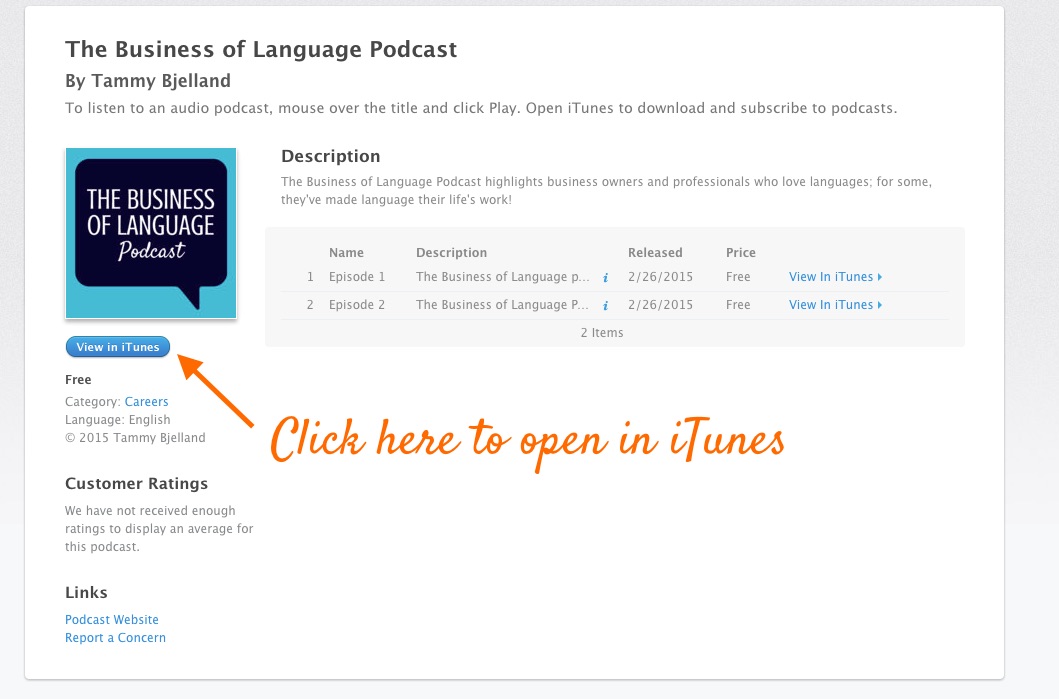 Step 2: After opening in iTunes, subscribe to the podcast. 

Step 3: Leave a rating and a review—I'm looking forward to reading your feedback! 
Podcast episodes will feature the following topics:
Interviews with language business owners
Interviews with professionals with a focus on languages
Job interview tips
Freelancing v. business ownership
How to start a website as an independent language professional
Resume writing for language professionals
Have an idea for a podcast episode? Fill out the form below!
[gravityform id="4″ title="true" description="true"]