This post contains affiliate links, which means I get compensated if you make a purchase using the links below. You can learn more about affilliate links here. 
It's finally Friday
It's been a very, very long week. Nothing particularly bad happened and my work is certainly not at Olivia Pope's but it's been event and work-filled and I am beyond ready for the weekend.
We don't have many plans this weekend but I can tell you one thing for sure: this weekend will involve some wine.
Here's what's on my to do list:
Visit Valerie Hill Winery with some friends
Pick up my wine club membership from a local wine shop
Order my first Winc wine shipment
It's like Stitchfix, but for your wine fridge. Winc connects you to a world of exclusive wines tailored to your tastes and delivered directly to your door.
You take a quick survey according to your tastes, and they pick bottles that you'll probably like. You can adjust your box so you only get the ones you're pumped about (like, if for some reason you don't drink white wines, you can choose only reds). BUT, I have to say, that part of the fun of a service like this is to try new things. You only live once, after all!
Are you down to wine down?
I bet you are. Click the image below for $20 off your first order.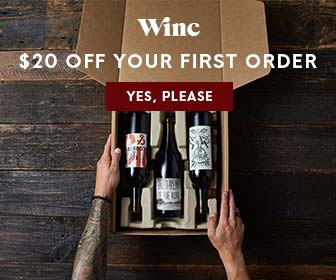 Its